Free download. Book file PDF easily for everyone and every device. You can download and read online White Birds: Dreams for Dancers (The Widening Gyre Book 0) file PDF Book only if you are registered here. And also you can download or read online all Book PDF file that related with White Birds: Dreams for Dancers (The Widening Gyre Book 0) book. Happy reading White Birds: Dreams for Dancers (The Widening Gyre Book 0) Bookeveryone. Download file Free Book PDF White Birds: Dreams for Dancers (The Widening Gyre Book 0) at Complete PDF Library. This Book have some digital formats such us :paperbook, ebook, kindle, epub, fb2 and another formats. Here is The CompletePDF Book Library. It's free to register here to get Book file PDF White Birds: Dreams for Dancers (The Widening Gyre Book 0) Pocket Guide.
The Wanderings of Oisin Pages Crossways The Rose The Wind Among the Reeds The Old Age of Queen Maeve Baile and Aillinn In the Seven Woods The Shadowy Waters. Responsibilities The Wild Swans at Coole Michael Robartes and the Dancer The Tower I have to say I felt cured. Maybe Patric Fallon was right: maybe Frost is furious about the grim state of the world.
But there's no need to take that out on us. Apparently Frost was in Adelaide in December , and his music was accompanied by some visuals. Lev was in town so he got to partake in Maccas for dinner at the Quay automat orders only; where else to eat dinner down that way?
Maybe half the seating was occupied, and the vibe was clearly friends, family, composers, enablers. Wikipedia's notion of spectral music differs from the description we got partway through, which IIRC suggested this style had roots in the early 20th century. Nothing much for me to grab onto, and too sparse to space out to. Very angular.
The Second Coming (poem) | Revolvy
Two guitars Kent Steedman of the Celibate Rifles, Michael Trifunovic and a bloke banging things David Bullock, who seems to have such a vast collection of things to bang that Ensemble Offspring should be jealous. Billed as "ambience with attitude"; the first set brought the attitude, the second the ritual. I enjoyed spacing out to the latter and the accompanying video projections by William Bullock. Sounds more promising than Flaws in the Glass , so I'll try to read both. It's been an age since I went to a gig.
Rained during the day but dry there and back on the CB ; she needs a service. Jerrah playing with Sam Worrad and Jerry Kahale is irrepressibly happy to be performing, funny and uncynical. The format is short vignette pop songs; My Country Town stuck out for me. I can imagine him winning a Golden Guitar with a leftfield country classic.
Afterwards Reverend Jemima did minute competent punk rock, which I've lost any taste for. Dave dug up this ABC story on Jerrah from almost a year ago. Part of the Vivid Festival, where they attach unimaginative strip lighting to the Bridge and shine suggestive abstractions on the sails of the Sydney Opera House. There's a lot more neon in the shop windows on the streets of Sydney than in the recent past, which makes me wonder why the public should fund such creative poverty.
They also fence off great swathes of pedestrian walkways; Sydneysiders no longer need to get on peak hour trains or cheap flights to Asia to feel like cattle.
Anyway, they promised to email me a ticket, and didn't, so the box office guy gave me one and implied I could calm down a bit. The pre-show email said it'd start at pm sharp, which it didn't, and some people were let in about 10 minutes in, so if you ever see the video that's me standing up three rows from the front to let them past. Unlike last time I struggled to get into it.
For much of the second set I couldn't pick out the bass; I was sitting too close to the front left speaker, I guess, too close to the drums. It may also be that the acoustics of the Drama Theatre are not as good as elsewhere in this building. Benjamin Woods 's review gives some idea. Dave gave me a lift to Marrickville in the rain, and I walked home after. I saw these guys back in or so, at The Basement , but tonight I wasn't really in the mood. They chugged through their songbook somewhat hastily, and at least some of the crowd got right into it.
The evening was sunny despite predictions of much rain from the BOM ; I did walk home through some rain but it wasn't torrential. She was familiar with the Australian Chamber Orchestra and was expecting some fun, and told me that "giant dwarf" is Andrew Denton's nickname. This venue was previously the Performance Space , which is now at the Carriageworks. I had a nice ride back from La Perouse to the People's Republic, which I'd been to a couple of times before. The movie was a sort-of compilation of found footage of farm life from a while back. The daughter of one of the filmmakers provided the narrative focus and was present at this screening, as was Chris Abrahams who did the soundtrack.
I got talking to an Irish bloke and his partner afterwards, before Chris Abrahams blessed us with a piano set. He apparently has a new album out. It was a perfect day for cycling, so I figured I'd ride down to University of Chicago along the Lakeshore Trail for this gig. There's more to that place than I realised. I got some takeaway dinner at Siam Thai on 55th and hightailed it over to the Logan Center for the Arts.
I was a bit surprised that I'm fit enough to do bike rides of this length without too much discomfort. Well, at least when there are no headwinds. Aziz Sahmaoui sets out once more with his magical group, conjuring up sonorous dreams and intoxicating trance states. On this new journey, in which heady refrains are coupled with a divinely undulating groove, the Moroccan poet-singer has achieved a glorious harmony between Maghreb rock, jazz and gnawa music.
They will be touring the US in Fall fresh off their latest, critically-acclaimed release, Mazal. Yeah, north African dance music, high energy and happy stuff. After intermission the Pakistanis set up, with almost no English, and about a third of the crowd departed, as if they hadn't known what they had signed up for, after a couple of songs. I somewhat concur as the first two-thirds was not especially inspired call-and-response. As they loosened up, and responded from some good natured heckling from those in the crowd who spoke Punjabi and so forth, things got more free-form and electric.
They closed with Kangna and another piece of a similar style.
Try Not To Laugh Challenge #13
A bit muted, but still awesome, and let's not bother with a denouement. There's not a lot to look at, though I'm sure there's a fairly rigid hierarchy at work within the ensemble. Fareed Ayaz, Abu Muhammad Qawwal and Brothers are masters of Qawwali Sufi music as well as classical genres such as tarana, thumri and khayal.
They learned the art of Qawwali from their father, the late Ustad Raziuddin Ahmed of the Delhi Gharana, a music school founded in the 14th century that can be traced back over years to its original founders, Hazrat Nizamuddin Aulia and Hazrat Amir Khusra. Weaving together devotional and secular traditions, Ayaz and company have been bringing Qawwali music to international audiences for over thirty years.
I took the Green line back to Lake-at-Morgan, and cycled home from there. I'm told that things get a little sketchy after dark between Hyde Park and the City, and anyway I was tired. As usual with these last-gasp ticket purchases, I should have stayed home. Uncomfortably cold too, at least in just a tshirt.
About this book
Pizza at Giordarno's with Christian beforehand. I heard that these guys from Brisbane have a gig at an underground venue in Sydney in May, and as I won't be there the best I could do is buy their entire back catalogue. Their new album has slipped its promised deadline by at least a day. I like their mix of doom-drone, Dirty Three knockoffs and the odd atmospheric original so far. The thing with buying tickets with such lead times is that you never know how things are going to be when the gig rolls around. I was pretty tired, a little sick, and certainly not up for a superlate night listening to loud, repetitive psychedelic rock an hour's walk from home.
But what the heck, I went anyway.
wbyeats Photos images pics
This was my first time at the Empty Bottle, past the hospital on Division. I'm guessing it was at about a third of capacity. I had a couple of Left Hand Milk Stouts to ease the passing of time: arrived there at 8. I bailed at 11pm as the last 70 bus down division had gone and it was a school night. Bought January Apparently sold out.
Still crook, coughing and spluttering, getting messy; would've preferred not to go, but maybe the last chance to see these dinosaur psychedelic pop rockers, for me at least. Caught the 70 bus down Division, walked up Milwaukee to North in the last of the sub-zero weather for the right now. First time at Double Door. It's direct opposite the Damen blue-line station, and is something like a mildly scaled-up Hopetoun Hotel : on the affirmative, capacity, bar running down the side, standing-room only, small stage, painted black.
And for the negative, it's ugly with a poor beer menu. I got there around 8.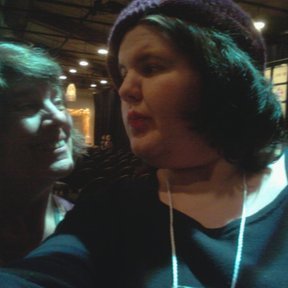 There was a small queue at the door. While waiting around I got talking to a bloke who'd flown up from Kansas City, with a far better idea of what to expect than I had. The warm up band played a short set: The Sharp Things from NYC, who couldn't help themselves but poke fun at the amiable mid-west crowd. Small break, and without too much fanfare, The Church.